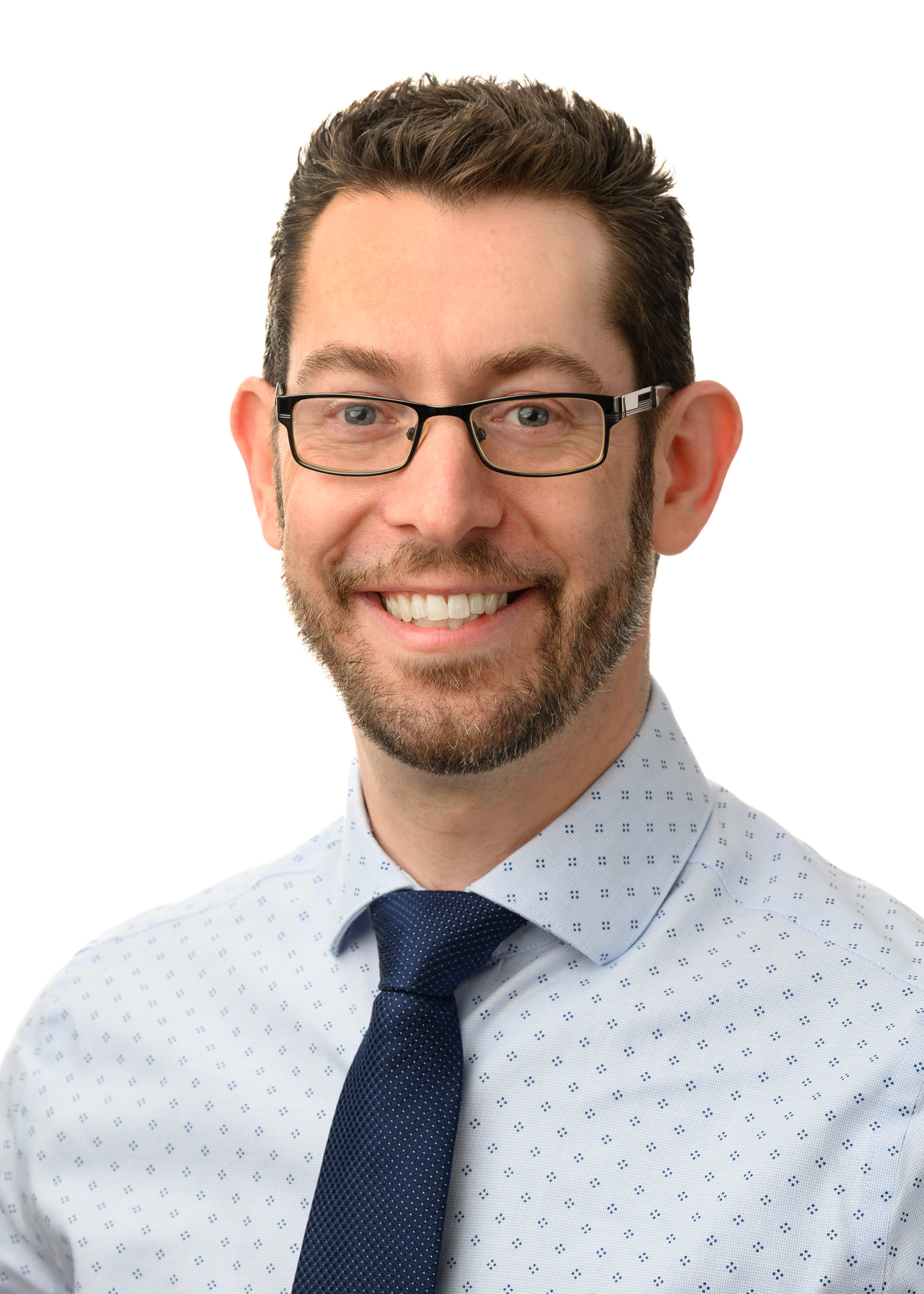 Dr. Avi Goldberg
Dr. Goldberg is pleased to continue the tradition of creating beautiful smiles on PEI.
Dr. Avi grew up in a small village between Vancouver and Whistler, BC where he enjoyed being part of a tight-knit community with many opportunities for outdoor activities nearby. He completed his undergraduate studies locally before venturing to the East Coast for his dental training at Dalhousie University, where he graduated with distinction and received the University Medal in Dentistry. There he met his beautiful wife and found his love of the Maritimes.
After graduation, he returned to the West Coast and practiced general dentistry alongside his father for three years before returning to school. He completed his Master's Degree and Certificate in Orthodontics at Saint Louis University as well as a Cleft Palate fellowship at SSM Cardinal Glennon Children's Medical Center. This was followed by examinations to earn his designation as a Certified Specialist and a Fellow of the Royal College of Dentists of Canada in 2012.
While he grew up on the West Coast, Dr. Avi is no stranger to Atlantic Canada. Having married a New Brunswicker and lived in Fredericton, NB for seven years, he considers himself to be a Maritimer by choice. He moved to PEI in 2019 and wishes he had found the Island sooner!
Aside from his joy of interacting with patients, he is proud to be involved as a part-time clinical instructor at Dalhousie University. He is also an active member of many orthodontic and dental organizations, and has been a volunteer board member in such organizations as Smiles 4 Canada, the Atlantic Orthodontic Association, the Canadian Association of Orthodontists, and the Northeastern Society of Orthodontics.
Considering his love of the outdoors, you may cross paths with him fly fishing or hiking on some of the PEI trails. He enjoys skiing, snowshoeing, SUP, and the many culinary experiences the island has to offer. He and his wife Amy live in Charlottetown with their two pugs.
Professional Affiliations:
- Canadian Association of Orthodontists
- Atlantic Orthodontists' Association
- Royal College of Dentists of Canada
- Canadian Dental Association
- Dental Association of Prince Edward Island
- American Association of Orthodontists
- Northeastern Society of Orthodontists
Dr. Stuart Matheson
Dr. Stuart Matheson grew up in Sydney, Nova Scotia. After finishing high school, he left home to study at Mount Allison University. Frequent dental appointments during his college years sparked an interest in dentistry and prompted him to continue his studies at McGill Dental School. At McGill, it was common to enhance dental education with a one-year hospital residency, and Dr. Matheson was fortunate to receive a position at the Montreal Children's Hospital. Following this wonderful experience, he spent a few years in the working world, concentrating on pediatric dentistry, first in rural Saskatchewan and then back home in the Maritimes.
Dr. Matheson's interest in orthodontics began in dental school and increased through early work experience. He decided to specialize in orthodontics. Dr. Matheson attended graduate school at the University of Western Ontario, and graduated as an orthodontist in 1989. His strong roots in the Maritimes drew him east, and the greatest need in the region at that time was in Prince Edward Island. Dr. Matheson practiced here for a couple of years and then he met Marie, married, and settled down. The rest, as they say, is history.
Dr. Matheson has a keen interest in all aspects of orthodontics, from interceptive techniques for young children to complex restorative needs for adult patients. He enjoys the application of new technologies and has always employed a variety of techniques. His current interest is in the customization of treatment appliances to make treatment better and faster for his patients.
Dr. Matheson and Marie live in Stratford with their two teenage boys. Life is very busy and they love it that way. Their favourite escape is wasting away a summer afternoon boating on the Charlottetown harbour.
He is pleased to have Dr. Goldberg take over the care of his practice and is enjoying additional time to relax and travel during his semi-retirement.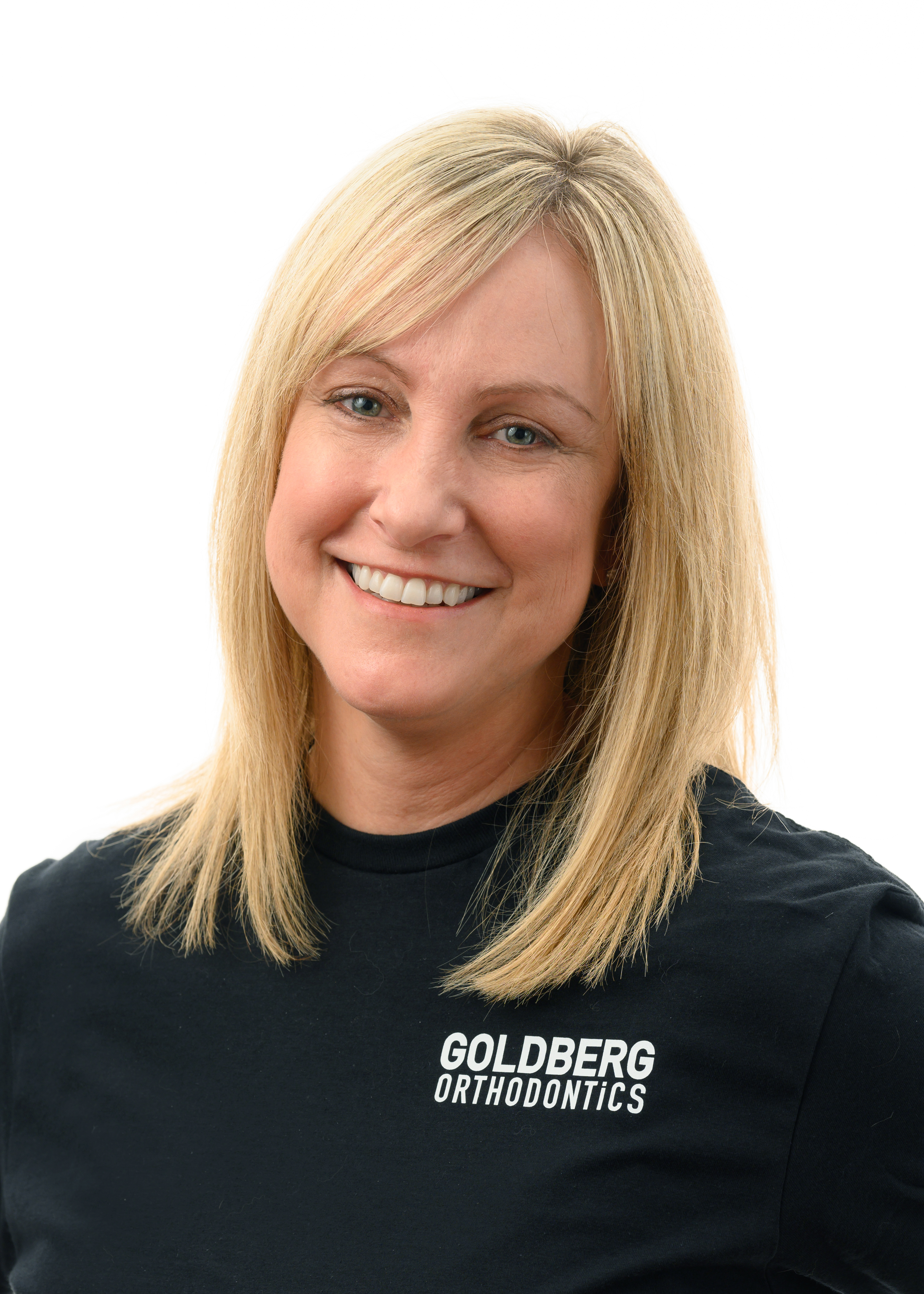 Sheri - Patient Care Coordinator
Sheri has been a valued member of our team for more than 20 years. She's an excellent resource and one of the friendly voices you'll hear when you call our office. If you ever need anything, she is always happy to help. Sheri was originally a patient here, which piqued her interest in the field and led her to pursue training in office administration and dental assisting at Holland College. She loves seeing the transformation in patients' smiles from beginning to end. Outside of work, Sheri enjoys spending time with her family and friends, listening to music and spending time on North and South shore beaches.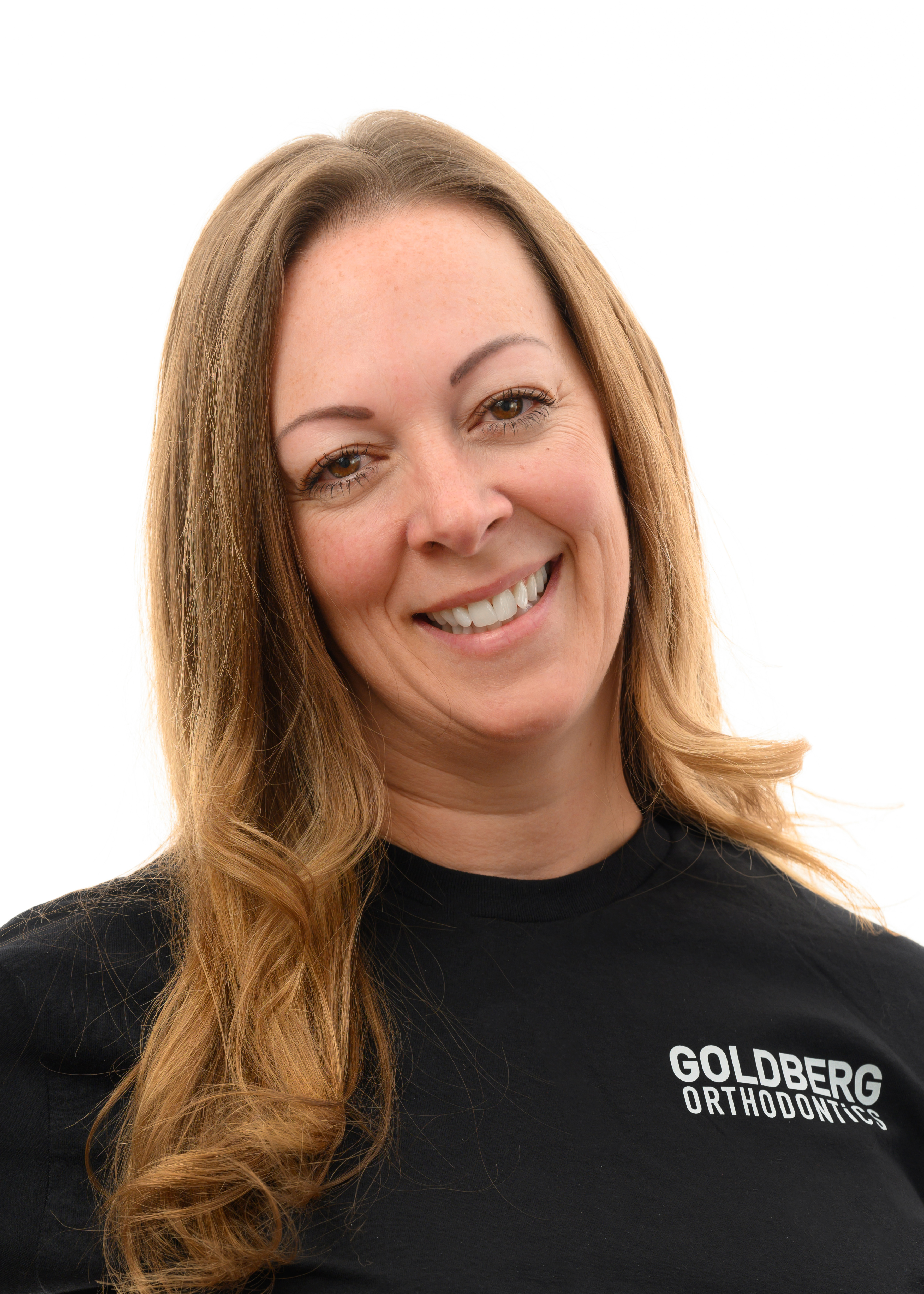 Krystal - Patient Care Coordinator
Krystal loves making people smile, which is why she loves her job as a Patient Care Coordinator… She gets to make patients feel welcome every day! Krystal has worked in the dental field for over ten years and is one of the friendly faces you will see as soon as you enter our office. She loves to learn new things and is always up for a conversation. When she's not at work she loves spending time with her family and friends and travelling wherever her heart takes her.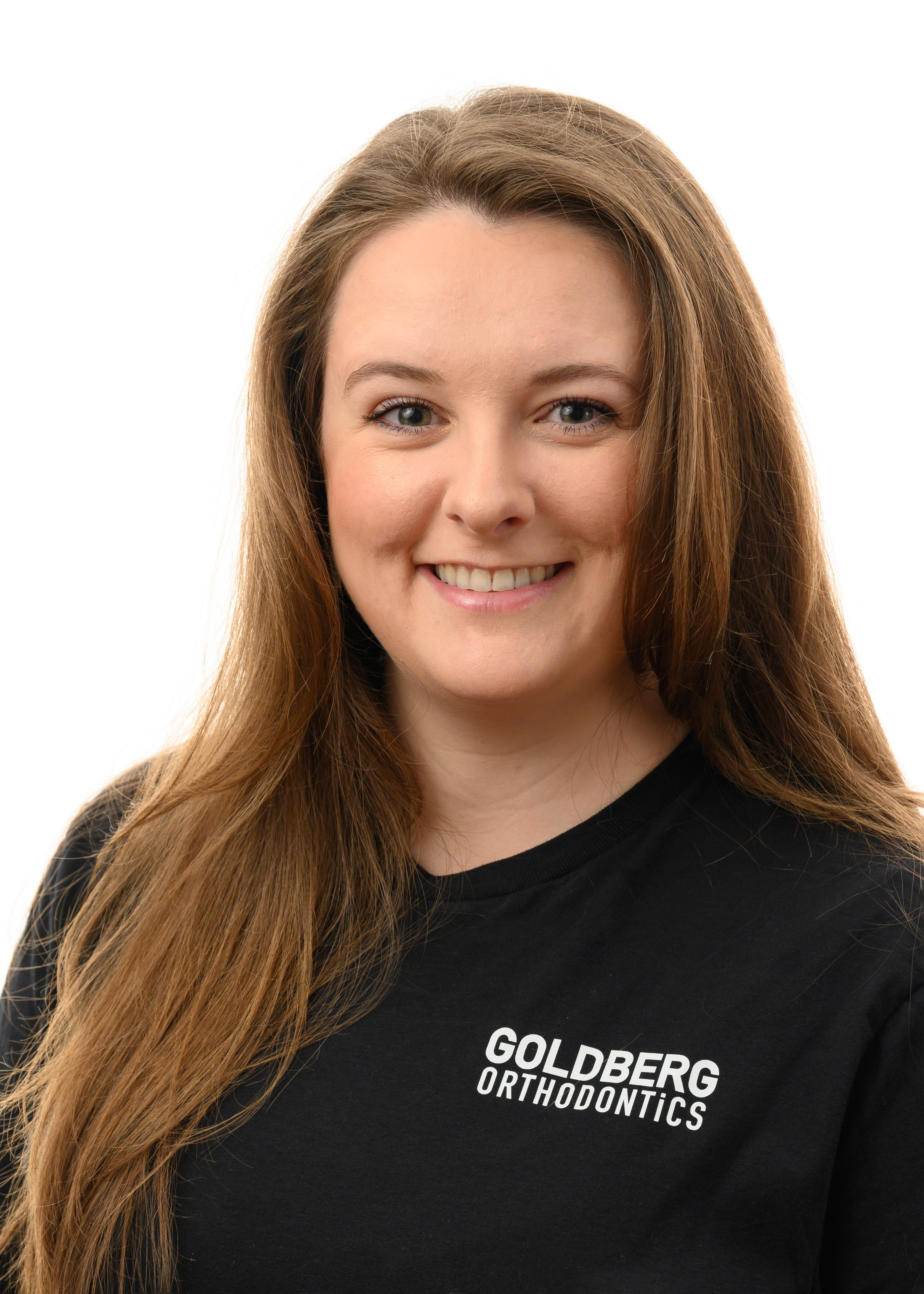 Emma - Orthodontic Dental Assistant
Emma plays an important role in our clinic by assisting with placement and removal of braces, and all of the adjustments in between. She loves helping to boost patients' confidence by creating beautiful smiles for them and enjoys developing relationships with patients knowing they trust her. Emma has seven years of experience in the dental field along with additional training in Digital Smile Design. When she's not in our office, Emma enjoys hiking and camping with her husband and beagle, Maya. She also likes to read and knit in her spare time… In fact, she's completed four full-size afghans for her loved ones in less than six months!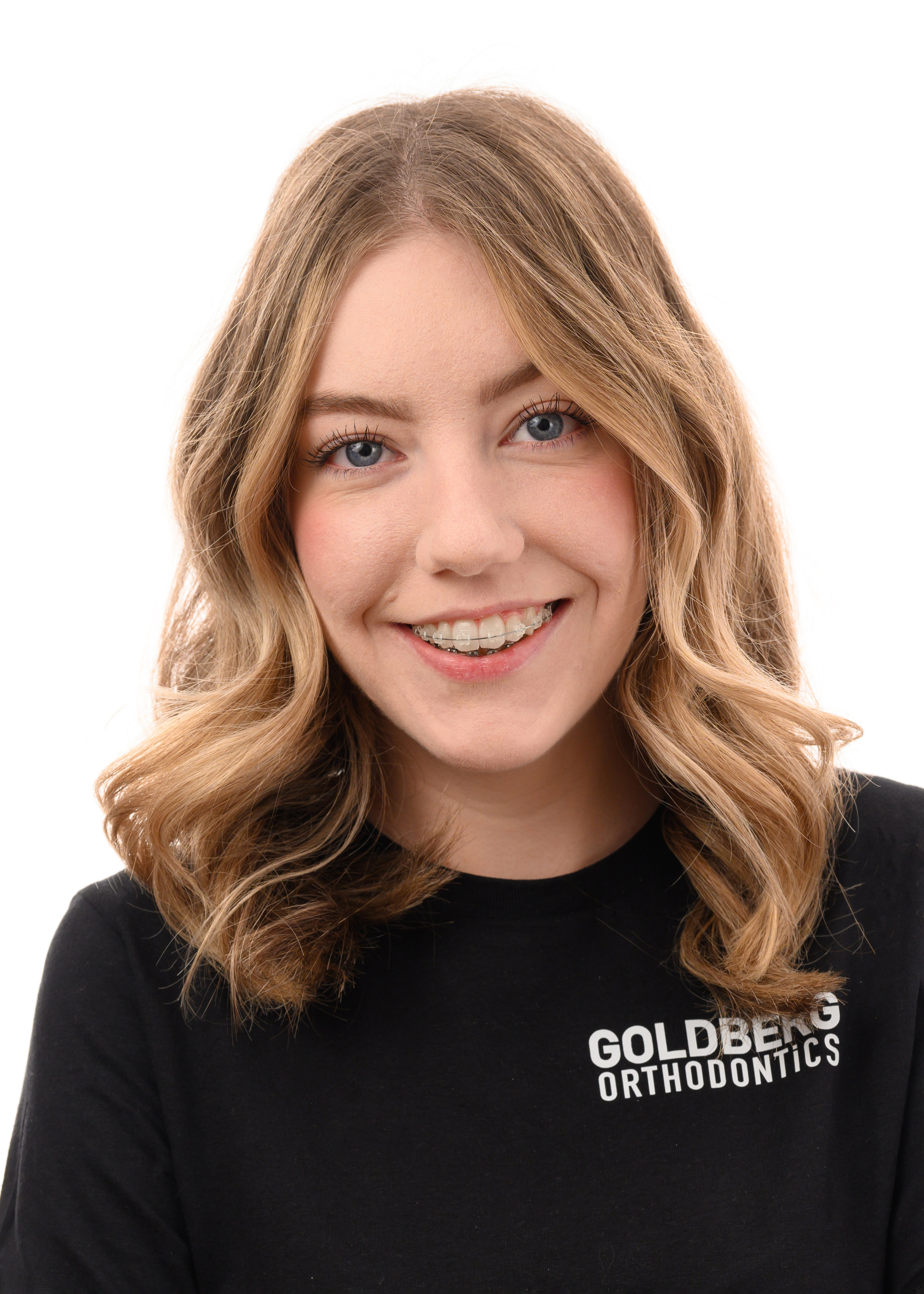 Shae Lynn - Registered Dental Assistant
Shae Lynn is a graduate of Holland College's Dental Assisting program and has a keen interest in orthodontics. One of her favourite parts of her job is seeing patients' smiles and confidence blossom, but she equally enjoys building relationships with her patients. Shae Lynn is active in her community and has been part of the 4-H club for 13 years! When she's not volunteering she enjoys being outside four-wheeling, playing tennis or playing basketball at the park.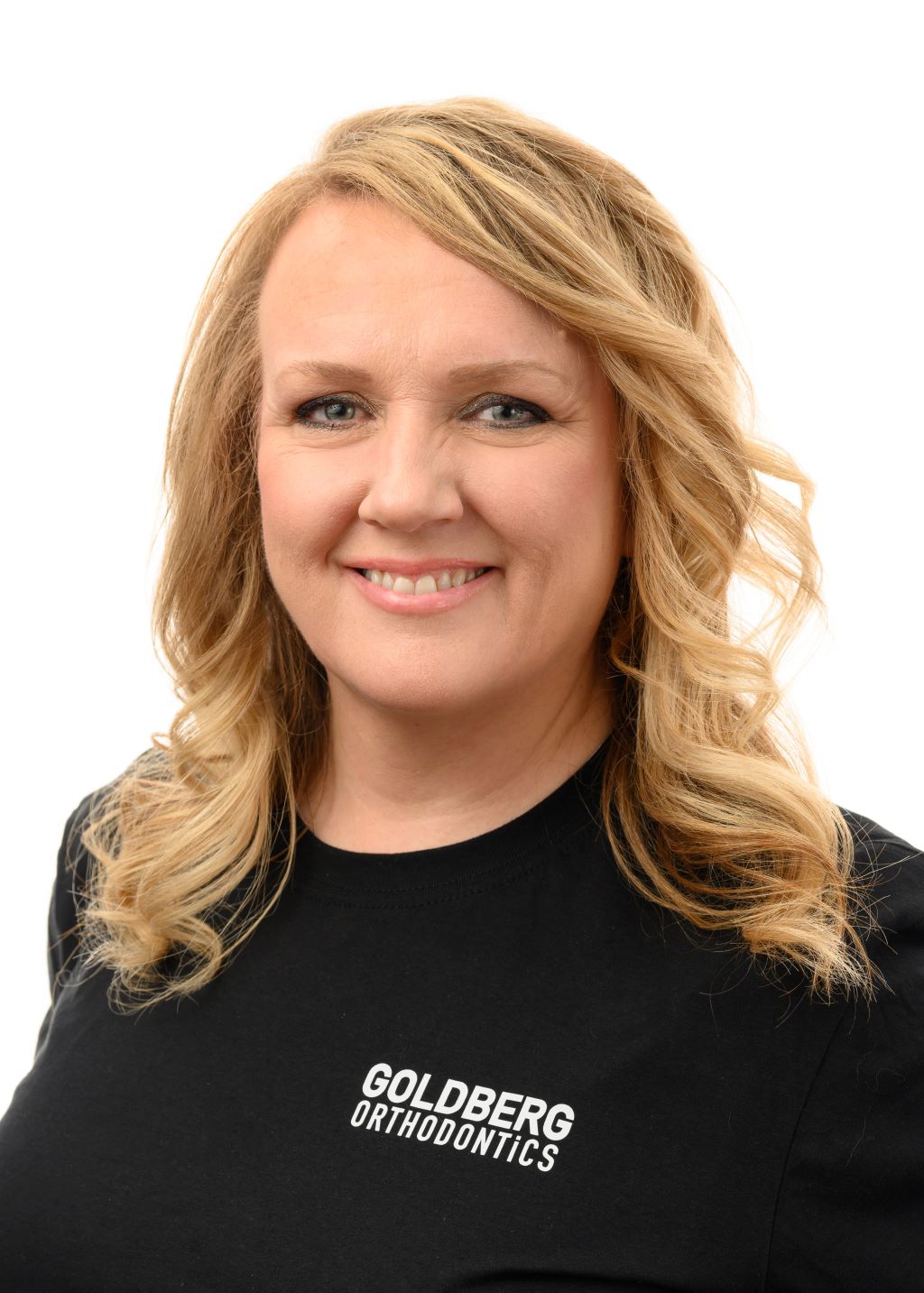 Karen - Registered Dental Assistant
Karen is one of the friendly assistants you will meet at our office. She enjoys welcoming new patients and assisting our doctors during examinations and various clinical procedures. After spending several years in administration, Karen decided it was time for a change and pursued a career in dental assisting. During her program at Holland College, she was naturally drawn to Orthodontics because she loves seeing how confident and happy patients become when their smile transforms. In her free time, Karen enjoys spending time with her family and friends, traveling, reading, and knitting.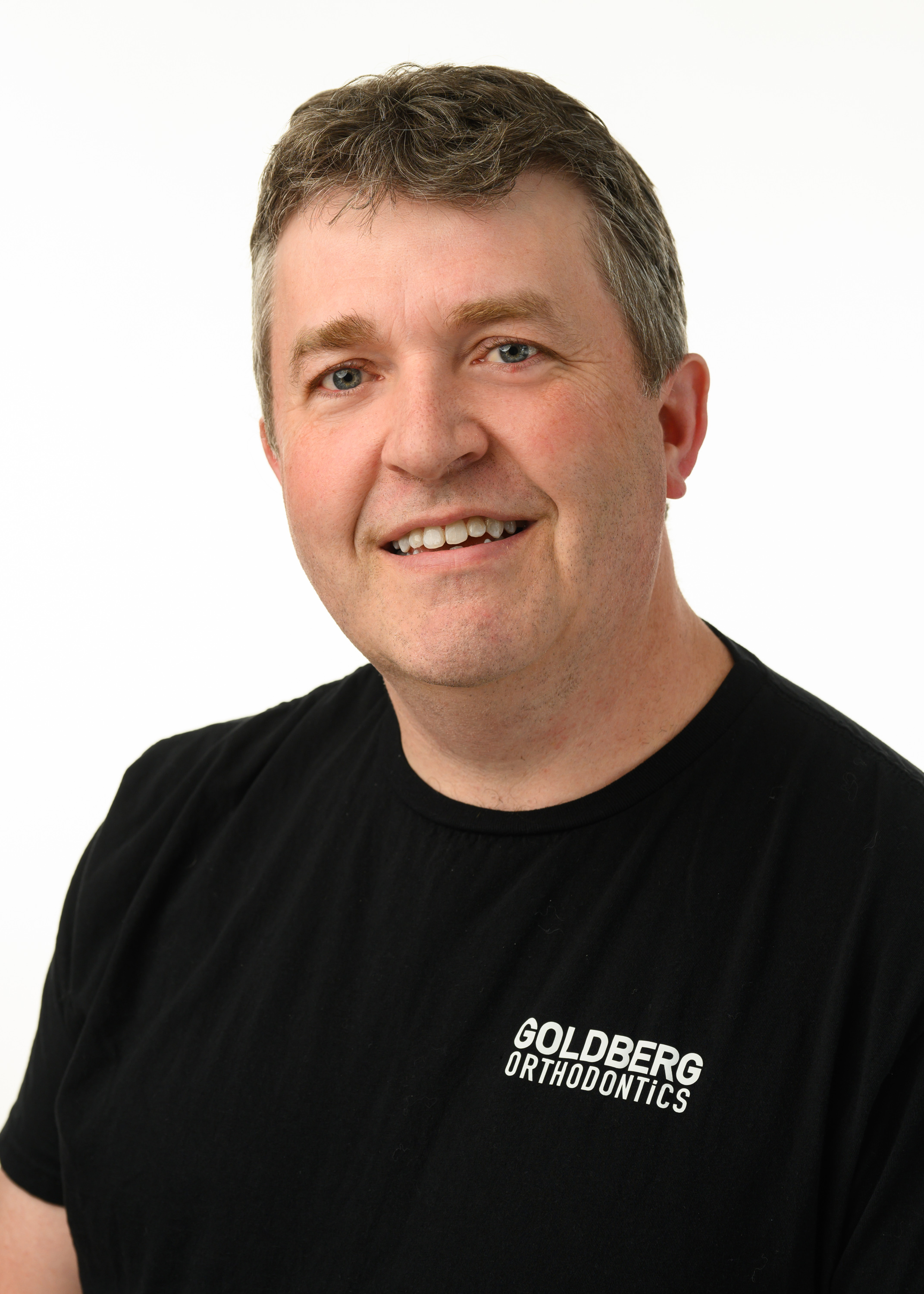 Chris Hodgson - Registered Dental Assistant
Chris graduated from Holland College and has been working as a dental assistant for 18 years.
His favorite part of the job is being able to meet new patients and help them throughout their orthodontic treatment
. Chris lives in Stratford with his wife Angela and daughter Erica. He has been an active volunteer with Kin Canada for 18 years. In his spare time, he enjoys golfing, curling, camping and spending time with friends and family.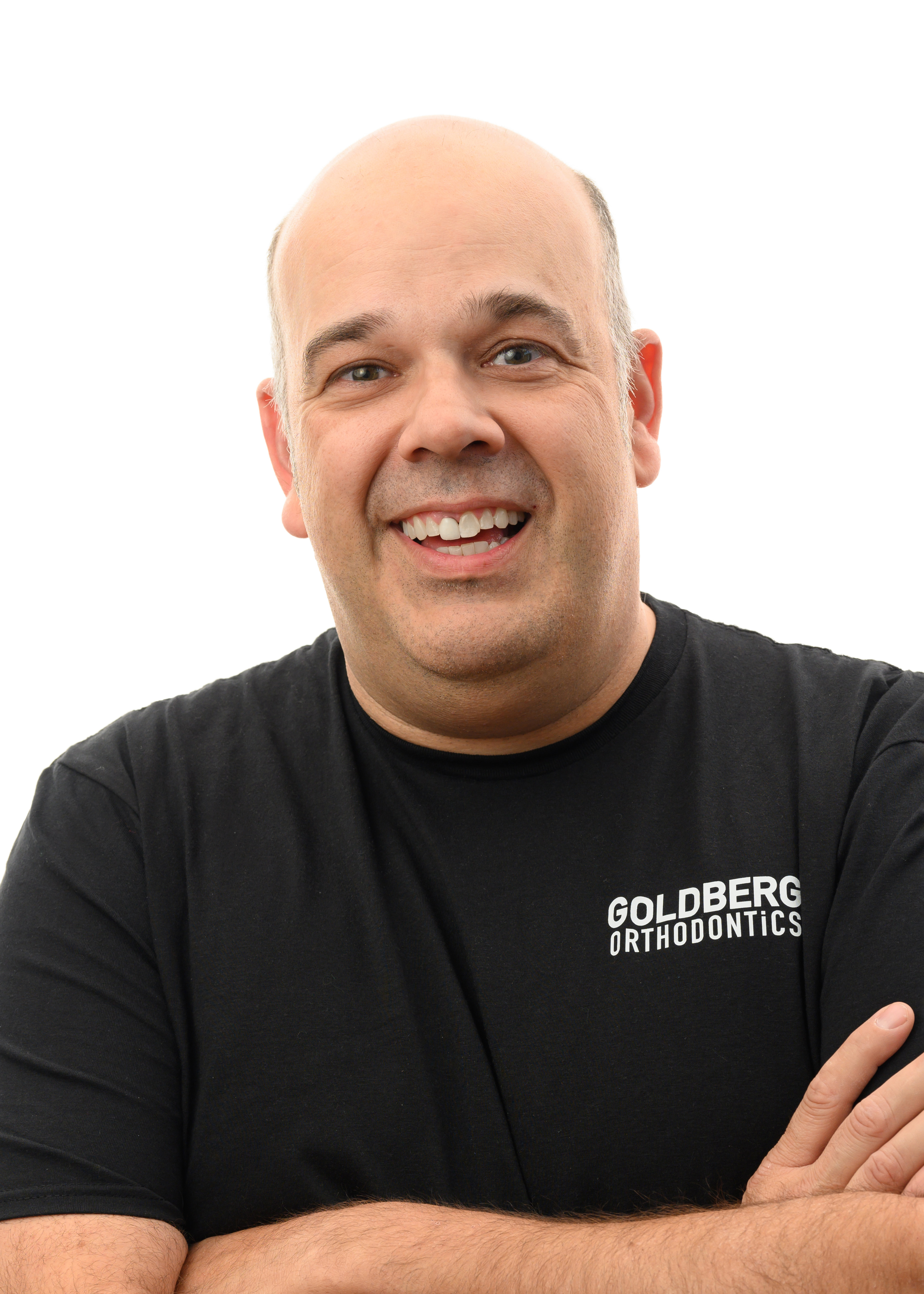 Rob - Registered Dental Technician
When our patients need a custom appliance for their treatment or retention, we turn to our registered dental technician, Rob. He's been creating appliances for complex and difficult cases with us for almost 20 years, and many of our patients can thank him for making their treatment as comfortable as possible.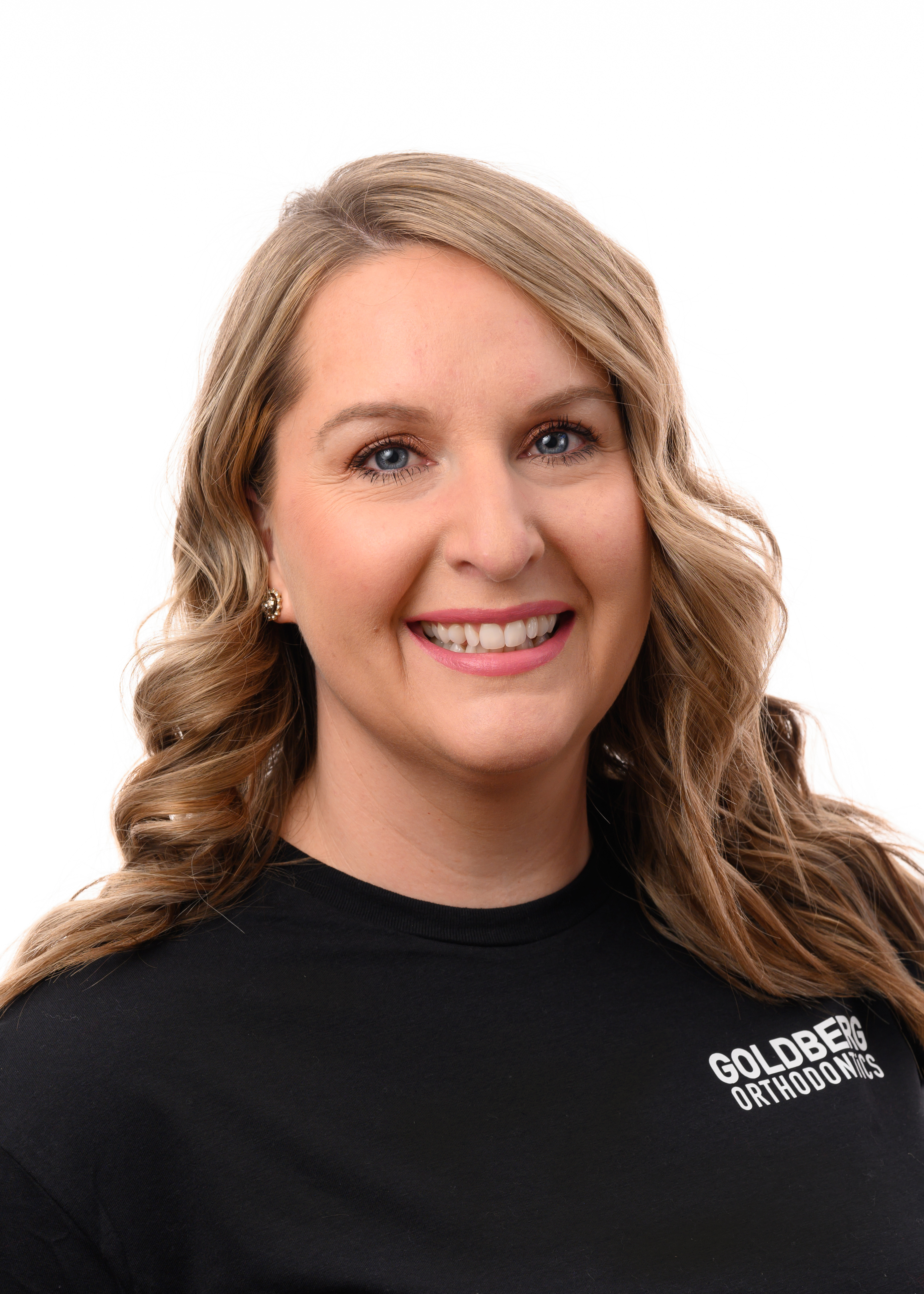 Jillian - Office Manager
Jillian loves the challenges and rewards that come with the daily operations of an office. Originally from Newfoundland, she moved to Alberta as a young adult. There she met and fell in love with an Islander, and they're thrilled to have moved back east with their three boys. She loves spending time outdoors with her family and thanks her lucky stars every day for the beautiful place they get to call home. Jillian joined us in 2022 and is excited to use her skillset and knowledge to help our team reach new heights.