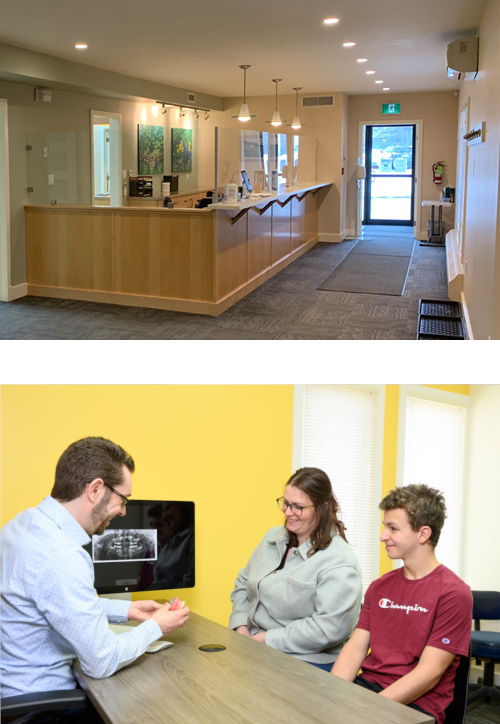 What to expect at your first visit?
Your first visit is an opportunity for us to meet one another, discuss your goals, and provide you or your child with a comprehensive orthodontic examination. While we will tailor this appointment to your specific needs and concerns, you can expect to:
• meet our team and see our office
• be seen in a comfortable and private room
• review your health history and goals for treatment
• be examined by our doctor to screen for various
orthodontic and jaw issues
• possibly take x-rays to better assess your needs
• discuss whether orthodontic treatment is necessary and when the right time is to begin
• discuss possible treatment options
• discuss treatment length and the approximate costs
The goal is for you to leave your appointment with enough information to decide if you wish to move forward with treatment.
PATIENT FORMS
Save time at our office and fill out your New Patient Form ahead of time. Your information will be sent to our office with secure encryption.
What happens next?
After your examination we will arrange for one of our team members to see you and take additional diagnostic records, including photos and x-rays of your teeth, face, and jaws. These records will be used to customize your plan and act as a baseline to track your progress along the way.
Dr. Goldberg will meet with you to explain your plan and any alternatives, and answer any questions you have.
If everything sounds good to proceed, our team can confirm your insurance information and schedule your next visit to start treatment.
Appliance Placement
While many patients have butterflies in their stomach for this visit, it is very exciting and much easier than you would expect.
Placing your orthodontic appliances will take about 30-60 minutes. Our experienced team members will be happy to walk you through the process and explain each step along the way.
We will go over proper brushing and care instructions, and review which foods you can eat or should avoid.
Routine appointments
Follow-up adjustments typically last about 30 minutes and occur every eight to ten weeks. Some visits may be more or less frequent depending on your stage of treatment.
Patients are seen by appointment only and we make every effort to remain on schedule throughout the day. You will be seen by our doctor at each visit.
Feel free to let us know if there are days and times that work best for you, but understand that visits are often during school or work hours. If you are running behind or cannot keep your appointment please let us know and we will do our best to accommodate you.
Financial Information
The cost of treatment depends on your unique needs, including the scope (aka complexity) of your treatment and the expected length of time for this plan.
We are happy to discuss our payment plan options and work with you to create a plan that fits within your budget so you don't have any surprises along the way.
We offer 0% interest payment plans and flexible payment options. We want to help make it as easy as possible for you to move forward with your treatment.
Insurance
Our team is always happy to help you understand your benefits. We will assist with confirming your insurance coverage (ie. submitting a predetermination of benefits), and providing you with any necessary paperwork and guidance to submit your claims along the way.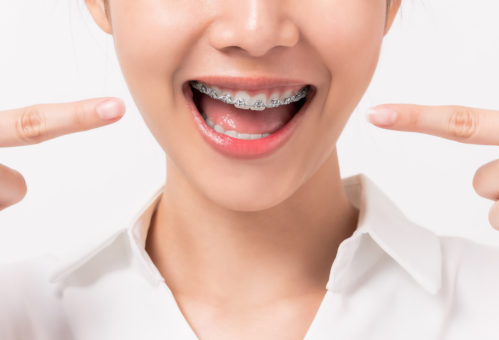 Online Access
We are excited to offer you quick, easy, and secure online access to your account 24/7 with Sesame Communications. You will save time and be able to:
• Check upcoming appointments
• Set up text or email reminders
• View your account balance
• Print statements
• Update your information
We would be happy to assist you with setting up your online account.